---
For International Customers, we're enabling Pay by PayPal. This option will be live when we start International Shipping.
---
The following options payment options are available for Indian Customers: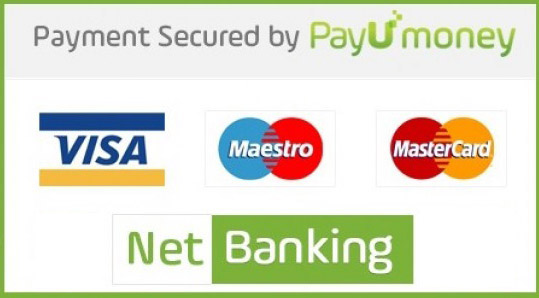 Debit Card (Incuding SBI ATM Maestro Cards)
Credit Card
NetBanking
Direct Bank Transfer
In order to pay directly online, please check out the Secure PayU option for paying through Debit/Credit Card or through NetBanking via PayUMoney payment gateway.
Bank Transfer Details
In order to pay the amount for the order through Bank Transfer, you need to make a NEFT Bank Transfer to the following Bank Account:
Beneficiary Name: Syed Anwaarullah
Bank: HDFC Bank
Acc No: 051-211-400-520-39
Account Type: Savings
Account Branch: Raj Bhavan Road
Bank Address: No: 6-3-891 & 892, Ground Floor, The Belvedere, Raj Bhavan Road, Somajiguda, Hyderabad – 500082, Telangana, India
RTGS/NEFT IFSC Code: HDFC0001998
MICR: 500240015
If paying through Net Banking, you'd usually need to first add the above account as a beneficiary. It usually takes anywhere from 12-24 hours to have the beneficiary approved after which you can make the transfer. Please intimate us after you've made the transfer and quote your order no. We'll dispatch your order immediately after confirming the payment.
For any other queries/concerns, you can always email us at syed {at} alaleem.com or Call/WhatsApp on +91-817-913-5712